Back To School Protein Bars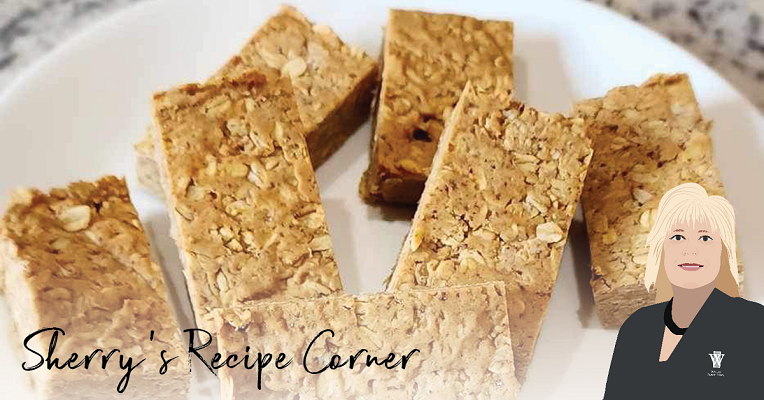 Back to school means packing lunches and healthy treats for energy throughout the day! Brian shares a recipe that does just that, is all natural, and tastes great too!
Ingredients:
Dry

4 Cups Rolled Oats
1 Cup Vanilla Protein Powder
6 TBL Ground Flaxseeds
½ TSP Cinnamon
½ TSP Salt
WET
1 ½ Cups Creamy Peanut Butter
½ Cup Honey
4 TBL Coconut Oil
1 TBL Vanilla
Step 1:
*Combine Wet ingredients in a heat-proof bowl
*Put bowl on top of a double boiler to use indirect heat
* Mix wet ingredients thoroughly
Step 2:
* Combine dry ingredients in a large mixing bowl
Step 3
* Line a (9x13) pan with parchment paper (make sure it extends above the sides of the pan)
Step 4:
* Combine wet ingredients with dry ingredients and mix well
Step 5
Press mixture into cake pan and refrigerate for 30 minutes before cutting
Notes –
This makes about 24 bars and I freeze ½ of them.
I store them on my counter in a plastic container.
You can add mini chocolate chips
Enjoy!