Crab Rangoon Dip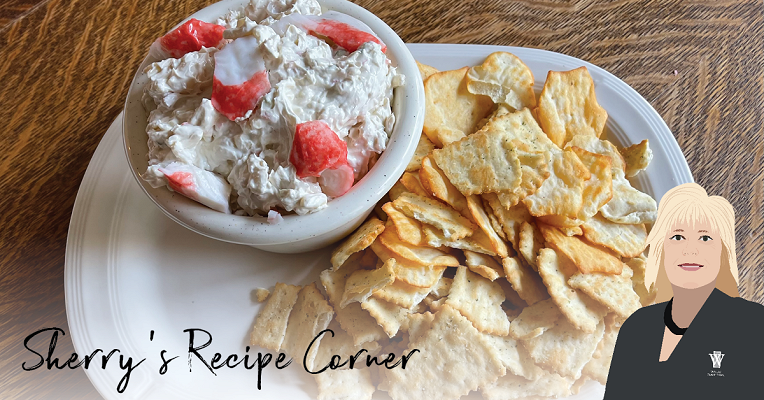 Ingredients
8 ounce Cream Cheese – low fat is fine, softened
1/2 c Mayo
1/2 c Sour Cream
2 t Worcestershire
1 t Garlic Powder
Salt & Pepper to taste
4-5 Green Onions – thinly sliced
1 c Crab Meat – I use imitation, minced
1 c Mozzarella Cheese - additional 1/2 c if served warm
Sweet-Sour Sauce – I prefer Trader Joes Sweet Thai Chili Sauce
Pita Chips / Crackers / Crusty Bread
To Make
1. Add all except the crab, cheese, and sweet-sour sauce to a bowl. Mix with stand or hand mixer to combine – should be smooth and creamy.
2. Fold in crab and cheese.
Decide if it will be warm or chilled…..
3. Chilled – put in bowl and drizzle the sweet-sour sauce over, chill and serve.
4. Warm – Put in baking dish, add more mozzarella on top. Bake at 350 degrees for 20 – 25 minutes until heated through. Drizzle with Sweet Sour Sauce.
Enjoy!!