Rhubarb Bread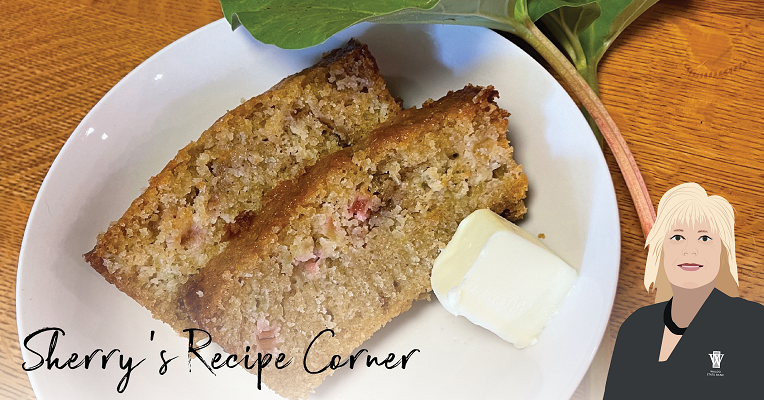 If you don't have a rhubarb patch, it can be found in most stores this time of year. But, just mention rhubarb and I bet someone will have some to share!

Ingredients –
2 1/2 c flour
1 c brown sugar – packed
1 c sugar
1 t baking soda
1 t baking powder
3/4 c butter – room temperature
4 eggs
1 c buttermilk – or – 1 c milk with 1 T of either white vinegar or lemon juice
1 t vanilla
1 1/2 c rhubarb – chopped
1 c nuts, optional
Instructions –
1. Combine rhubarb and sugar (not brown) in a bowl – set aside.
2. Combine flour, baking soda, baking powder in a separate bowl – set aside.
3. In a large bowl – cream butter and brown sugar, then beat in the eggs and vanilla until light and fluffy.
4. Add alternating the flour mixture and the buttermilk, mixing after each addition.
5. Fold in the rhubarb mix and nuts.
Pour bread mix into two loaf pans, bake in a preheated 325° oven for 50 to 60 minutes with a toothpick comes out clean. Cool before slicing.
Notes – You can add your favorite streusel topping before baking or I've topped with cream cheese frosting after it cooled. All ways are delicious!
Enjoy……