Seven Ways to Reach Financial Goals for Your Small Business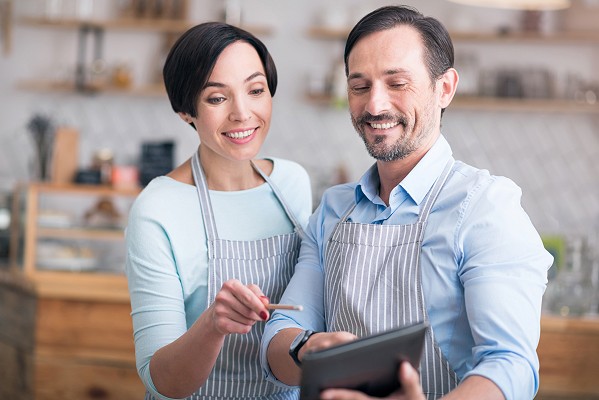 Over 105 Years of Servicing the Community
Our experts have compiled the seven most important insights you need to know when considering your business's financing options. Waldo State Bank offers various commercial lending tools, and we've tailored this information to small business needs.
1. Term Loans
Term loans are well suited for Small Businesses that need to purchase fixed assets or need working capital to be paid back over time. Term loans have either a fixed or floating interest rate that may last from one to ten years. This type of loan gives you flexibility in interest rate, length of the term, and a specific payment for budgeting purposes. If your business is looking to expand your small business by purchasing a new piece of equipment, this may be the loan for you.
2. Real Estate Loans
This loan is most appropriate for small businesses looking to expand to another location, remodel, or expand your current location. At Waldo State Bank, we offer various real estate loans (a.k.a. mortgage) with varying terms. Check out our blog, The Top 5 Things You Should Know About Real Estate Loans, to learn more about this option for your small business.
3. Letters of Credit

Letters of credit provide financial security for your business. It protects sellers and buyers, so whichever side you find yourself on in the transaction process, we are here to provide you with the financial support you need.
4. Line of Credit

Lines of Credit are the perfect tools to assist when you have seasonal or fluctuating cash flow. It is available when cash flow is tight and can be repaid during peak season to minimize interest expense.
5. Credit Cards

Waldo State Bank offers this as an option to assist you in managing your business's short-term needs. After applying for this option, you're approved for a specific limit and only pay interest on the amount you used.
6. Business Banking

We want to continue to help you and your business reach your financial goals. By financing your lending needs and business banking needs with Waldo State Bank, you will have financial experts who can accurately personalize your financial goals. We offer regular, and interest-bearing checking accounts, as well as several savings options, fit for your business.
7. Merchant Services

Small businesses that accept credit or debit card transactions look for easy and manageable payment solutions. At Waldo State Bank, we offer same day and next day funding with our merchant services. We also provide online reporting, support tools, and security solutions to protect your business from fraud.
8. SBA Loans

Waldo State Bank also offers Small Business Administration guaranteed Loans (SBA Loans). SBA loans provide competitive rates and fees as well as lower down payments. Loan programs through the SBA have set restrictions on using the funds approved. We provide counseling and education to help navigate you through these restrictions.
Are you looking to customize your financial foundation for your small business? Waldo State Bank has helped small to medium-sized businesses reach their financial goals for over one hundred years. Contact one of our financial experts today, and we'll help you on your way!