The Benefits of Depositing at Waldo State Bank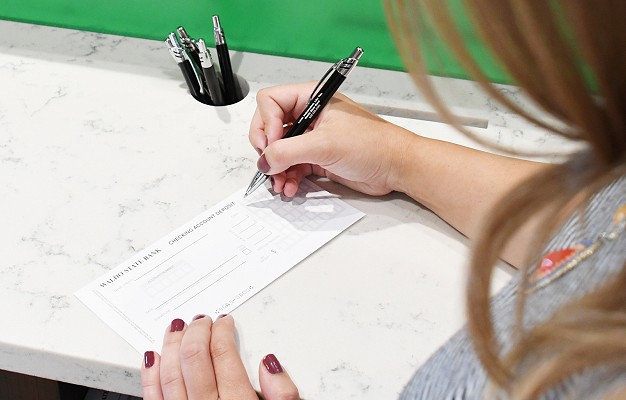 At Waldo State Bank, we know that customers have a never-ending list of banking options to choose from. Our staff receives the same bombardments of corporate bank offers and postcards in our mailboxes that everyone else does! So what sets us apart? Why should you choose to deposit with Waldo State Bank?
We believe our size is our advantage. At Waldo State Bank, we offer personalized service to help our customers reach their goals, whether they are a business or individual. Our staff sits down to meet with all of our customers to go over their individual aspirations in order to carve the most correct path to success. We also offer more competitive rates than big, profit-seeking corporate banks. Our bank's staff is dedicated to customer relationships and success, not filling the wallets of a board of directors sitting at the top of a skyscraper!
We also take security seriously. At Waldo State Bank, your deposits are always safely within your reach. Nowadays, it's easy to feel like your money is just a number in your online statement, especially if your bank's headquarters is a thousand miles away. When you choose Waldo State Bank, you choose safety, security, and straight access to all of your deposits, investments, and accounts; no barriers between you and what belongs to you!
If these aren't enough reasons to convince you to deposit your finances with Waldo State Bank, then we encourage you to stop in and meet our staff! We won't give you just the usual gab; we take great pride and enjoyment in teaching and educating our customers about deposits, banking, investments, and how to make them all work in favor of your individual goals! Stop in and let's have a conversation! The coffee in our lobby is hot, the popcorn is popped on Fridays, and our staff is warm and inviting! We'll show you what makes Waldo State Bank the right choice for you to achieve your financial goals and dreams!