The Top 5 Things You Should Know About Real Estate Loans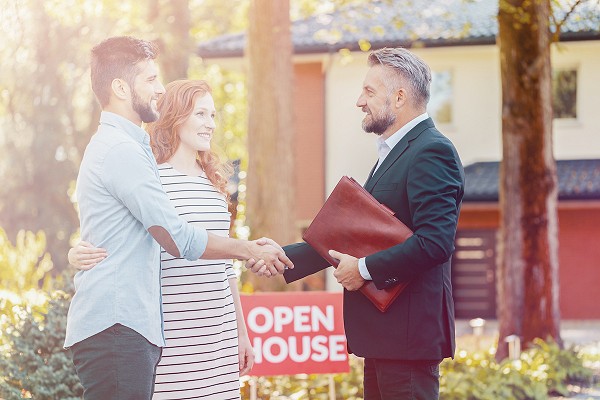 So, you're considering buying a property, but where do you even begin with real estate financing? How do you get a real estate loan? What financing costs should you be aware of? How do mortgage rates work? Should you paint the house green or blue? So many questions! While we may not be the most qualified to advise on paint colors, we do have a team of lending experts at Waldo State Bank who put together the top five things you should know about real estate loans.


UNDERSTANDING WHAT YOU CAN USE A REAL ESTATE LOAN FOR
Real estate loans can cover really anything that involves purchasing property. At Waldo State bank we offer real estate loans for purchasing, building, or refinancing a home, investing in rental properties, and even purchasing recreational property.

TYPES OF REAL ESTATE LOANS
Real estate loans are comprised of two parts, the principal amount (the amount borrowed) and interest (the cost of borrowing). There are three different types of real estate loans with varying terms for paying these two amounts.
Fixed-Rate Mortgages
Typically set over 30 or 15-year terms of repayment, fixed-rate mortgages have a set interest rate from the beginning of the loan. The interest rate then remains the same over the life of the loan, regardless of the market.
Adjustable Rate Mortgage (ARM)
Adjustable rate mortgages (ARMs) are also known as variable-rate mortgages as interest rates for this type of real estate loan will fluctuate over the life of the loan.
Balloon Payment Mortgage
While the amortization period of a balloon payment mortgage is often similar to a fixed rate mortgage (15 or 30 years), the primary difference is the term of the loan is typically less than the period of amortization. Meaning that at the end of the loan term (typically five years) the principal amount is due in full, after which point consumers renew the loan for an additional term to cover this amount.



UNDERSTANDING ADDITIONAL FEES
You should be aware there are typically other fees and additions to your principal mortgage payment, depending on the terms of your loan.
Closing Costs
Closing costs are one-time fees assessed upon closing a loan agreement. These include property appraisal, title search, credit check, and other various fees associated with the transfer of property. Closing costs will vary by property and loan terms, so ask your lender about what this will look like for you.
Private Mortgage Insurance
Typically, if your down payment is less than 20%, you are required to pay private mortgage insurance, often rolled into your monthly payments, that insures your loan against default.
Property Taxes
Depending on the terms of your loan, your lender may roll your property taxes into your monthly mortgage payment.



ASSESS YOUR FINANCES
Anytime you are considering making a significant financial move like taking out a real estate loan, it's essential to assess your finances and make sure you've set yourself up well to take that step.
Check Your Credit
Especially when taking out a loan, it's important to check your credit score as this will significantly impact your ability to get a loan and also get the best loan terms. Typically a credit score of 620 or higher is recommended for ideal financing terms. If your credit score is not in the best shape, consider what may be negatively impacting it and address it prior to applying for a loan.
Review Your Credit Report And Dispute Inaccuracies
While you're checking your credit score, make sure to review your credit report and look for any errors that may be negatively impacting your score and dispute them so they will get removed.
Assess Debt-to-Income Ratio
Debt-to-income ratio is a significant factor in assessing loan approval, so take a look at your finances and see if there are areas you can reduce your debt-to-income ratio. For example, pay off high-interest credit card debt. Also, consider if you have a steady source of income and a secure financial future. Consider any significant changes happening that you anticipate impacting your income when deciding if this is the right time for you to take out a real estate loan.
Assess Your Budget
Perhaps one of the most important parts to consider when assessing your finances is how much of a monthly payment you can or are willing to afford. Assess your budget, consider not only how much you could spend on a home but also how much of your budget you want to spend on a home.
Assess Your Savings
Make sure to consider how much you have in savings and how much you can contribute towards a down payment. Typically to secure financing, you will need between 3-20% of the total loan amount for a down payment as well as closing costs mentioned previously. These are both sums you will need upfront to secure a loan.


UNDERSTANDING THE DIFFERENCE BETWEEN PREQUALIFIED AND PRE-APPROVAL
So, you've done your research, you've assessed your financial situation, and now what? The next step is to get prequalified or preapproved. Both are good steps to take, but it's important to know the difference between the two, so let's break this down.
Prequalifying
Think of prequalifying as the first step towards receiving real estate financing. Getting prequalified is essentially a consult and screening by the lender, assessing the potential loan amount you could qualify for, based on the information you submit to them. Getting prequalified will help you evaluate if this is the right time for you to take out a real estate loan, and if so, how much you could qualify for. At Waldo State Bank, we offer free prequalification to help you select the right real estate financing for your needs.
Pre-approval
Pre-approval takes the pre-qualification process one step further, by verifying all of your financial information and entering a conditional commitment to actually grant you a mortgage once you submit an offer on a property.
Preapproval is an important step to take in the real estate buying process as it allows you to act quickly in the market, without waiting to get financing. Additionally, many sellers are more likely to consider an offer with a pre-approval letter from the lending institution versus one without, as it shows you are a serious buyer and that you have financing to back up your offer.
Are you interested in your free pre-qualification or to learn more about what real estate financing is available to you? Contact us today to speak with our lending team! Do you already own a home and want to learn more about refinancing? Check out our blog, Is refinancing your home right for you?