Chicken Teriyaki Dip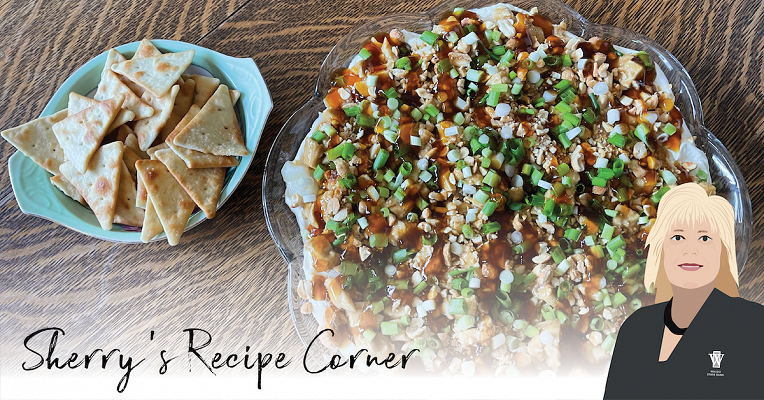 Tired of the same old Taco Dip? Share this and everyone will want the recipe!
INGREDIENTS:
8-ounce Cream Cheese – room temp
8-ounce Sour Cream
2 cloves of garlic
1/2 t onion powder
1-pound thin sliced Chicken Breast
1/2 c Teriyaki plus extra for drizzle
6 small Green Onions - chopped
5-ounce Water Chestnuts - chopped
1/2 cup peanuts – chopped
Pita Chips
DIRECTIONS:
Sauté Chicken in Honey Teriyaki Sauce
Combine cream cheese, source cream, garlic, onion powder - beat until smooth and creamy
Layer


Cream Cheese layer
Chicken
Water chestnuts
Peanuts
Green Onions
Drizzle with additional Teriyaki

Chill and serve with Pita chips
Helpful Hints:
Use your favorite Teriyaki sauce or good quality, it makes the dip!
Best if assembled the day of use.
Enjoy this recipe and MORE HELPFUL BANKING TIPS BY VISITING WALDO STATE BANK'S BLOG!