Creamed Asparagus on Toast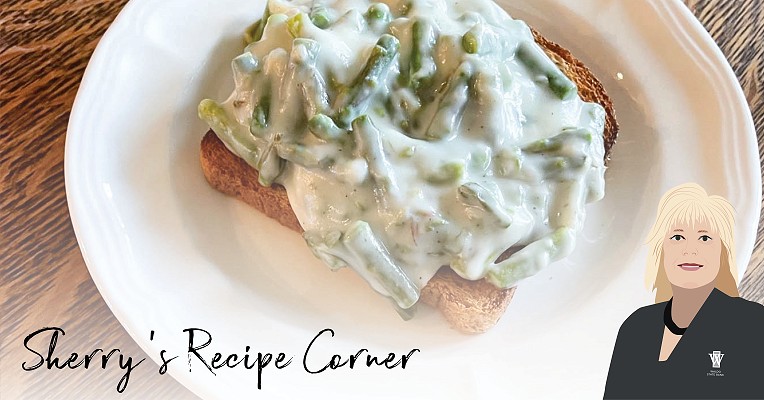 A comfort food that can be served for any meal of the day.

1 lb of Asparagus after ends snapped off and rinsed (2 bunches from the store usually are very close) – cut into 1" pieces
2 c Milk
4 T Butter
4 T Flour
1 t Salt
Pepper to taste
Toast of your choice
Directions:
Snap ends off asparagus by holding stalk in both hands and snap the root end off. By doing this instead of using a knife, you snap the woody end off, discard it, leaving you the tender stalk of asparagus for your dish. Each stalk breaks at just the right spot. Cut into 1" pieces.
Rinse and steam asparagus until fork tender
In separate pan, melt butter
Whisk in Flour, Salt and Pepper – cook for 2 minutes - stirring continuously
Add milk, stirring continuously until it thickens and just comes to a boil. Remove from heat
Stir in asparagus
Serve on your favorite toast, buttered of course!
This is a versatile recipe and if you prefer not to serve over toast, it makes an excellent side dish by just adding cooked pasta or in a bowl as a thick creamed soup. Refrigerate leftovers and reheats very well.
Enjoy!