Get More Bang for Your Buck: Why CDs at WSB are a Game-Changer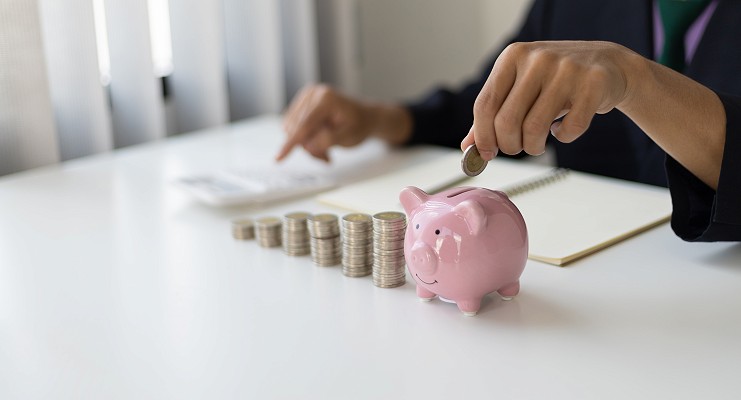 No matter what you're saving up for–a fun vacation, a new car, or holiday shopping–make your saving efforts count by opening a certificate of deposit (CD) with Waldo State Bank (WSB).

Suppose you're still unsure about what exactly a certificate of deposit is or what unique benefits these types of accounts can offer. In that case, continue reading below as we dive deeper into these accounts and show you the advantages of opening a CD with WSB today!
What are Certificates of Deposit (CDs)?
Most financial institutions offer certificates of deposit. They are federally insured (FDIC) and act as deposit accounts, like a money market or savings account.
While they have quite a bit in common with other types of accounts, there are a few distinguishing features of CDs that make them particularly unique.
Unlike most savings accounts, CDs generally have a minimum deposit requirement to open the account, like $1,000 in many cases.
Upon opening the certificate of deposit account, you agree to lock in your funds for a set period, generally ranging from a few months to a few years. Most financial institutions will impose a pre-penalty fee if you try to access the funds before the expiration date.
In exchange for locking in your funds for a predetermined period, you can earn a higher rate on your savings than with other accounts. In general, the longer the term of your CD account, the higher the interest rate you can earn.
What are the Benefits of CDs?
Opening a certificate of deposit account can come with many benefits, especially since you'll often earn higher interest rates than with other types of similar accounts.
Other benefits of opening CDs include that they historically offer lower risk than investing your money in equities and bonds. Plus, as we mentioned above, these accounts are federally insured, and you are entitled to the rate of return guaranteed when your account was opened.
Additionally, you can find certificates of deposit at most financial institutions, so they're widely accessible to anyone who wants to take advantage of these benefits.
Plus, many banks will offer a CD special during a given time period, offering a more competitive rate if you open your certificate of deposit account by a certain date.
Why Get your CDs from Waldo State Bank?
If you're looking for a low-risk way to save your money, a certificate of deposit from Waldo State Bank could be the perfect match for you.
WSB was established in 1913, and as a community bank, we're proud of our roots and how involved we continue to be in our local region. Our dedication and commitment to our customers runs deep, and we take pride in the personalized service we offer to help both individuals and businesses meet their unique financial goals.
To celebrate 110 years of banking excellence this year, we continue to review our rates to ensure that we're offering the best rates – Visit Waldo State Bank to learn more about our CD special, or contact us to open an account today!
The FDIC federal insurance is at $250,000, but contact us for ways to increase that coverage on your accounts with Waldo State Bank. You can also calculate your current coverage on your deposit accounts here.