Stacey's Jambalaya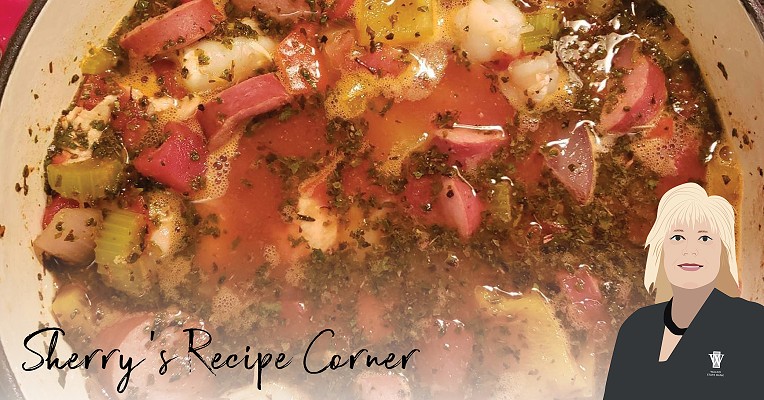 Grab your slow cooker and let it do the work!
2 28 ounce diced Tomatoes with juice
2 halved Chicken Breasts
1 pound Andouille Sausage, sliced
1 1/2 to 2 lbs. Shrimp - tails removed / cooked (or buy pre-cooked)
1 each of orange and yellow Peppers, diced
1 c Celery, diced
1 large Red Onion, diced
2 c Chicken Broth
1 T each dried Parsley and Oregano
1 to 2 T Cajun Seasoning (to taste)
1 t each of dried Thyme and Cayenne Pepper (to taste, more if you like it spicier or less for mild)
To Assemble -
Place all ingredients EXCEPT shrimp in the slow cooker.
Cook on high 4 hours or low for 8 hours.
Stir in shrimp 30 minutes before serving to heat through.