Honey Balsamic Glaze over Smoked Pork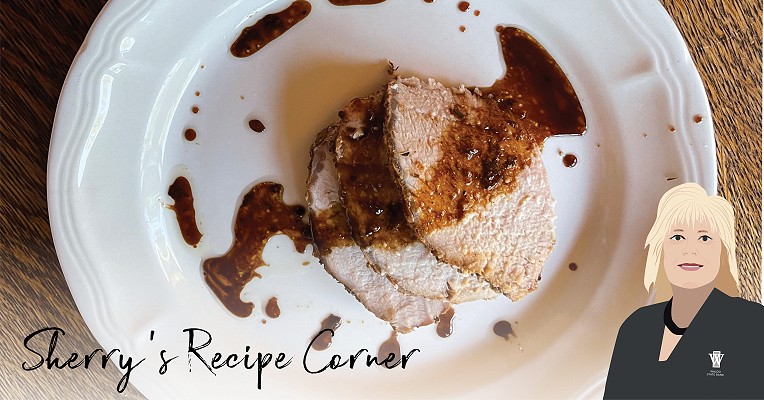 This picture shows the glaze over a smoked pork loin, but you can make your pork loin in the oven or slow cooker. I enjoy it with different cuts of meat or seafood, excellent over a shrimp stir fry!
Ingredients:
1/2 c balsamic vinegar - I used a black cherry, but use your favorite!
1/2 c honey
1/4 c butter - room temp
3 garlic cloves, minced
2 to 4 green onions chopped (depending on size)
Salt & Pepper to taste
Cook pork loin or meat/seafood of choice
In a medium skillet, mix all but the butter.
Bring to Boil
Simmer 8 minutes or until starting to thicken
Remove from heat
Stir in Butter until melted and incorporated
Pour over your pork loin if sliced for presentation or over individual plates
Enjoy!