Recipe for Success: Paul & Mia's Chocolate Peanut Butter Balls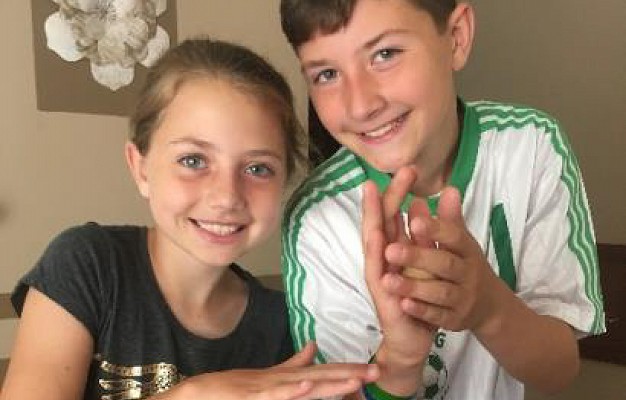 Waldo State Bank has the ingredients to help you find success in your financial goals and aspirations, but we've taken to asking our team members and customers to help us share some of their favorite food recipes from home! Ted Katsma, our Deposit Operations Officer, shares his recipe for "Paul & Mia's Chocolate Peanut Butter Balls." Paul and Mia, Ted's children, recently prepared this delicious treat for Waldo State Bank team members. Needless to say, it was a sweet success!
Ingredients
1 1/2 cups peanut butter – creamy or crunchy
1 cup butter, softened
1/2 teaspoon vanilla extract
6 cups confectioners' sugar
4 cups semisweet chocolate chips
Directions
In a large bowl, mix together the peanut butter, butter, vanilla, and confectioners' sugar. The dough will look dry. Roll into 1 inch balls and place on a waxed paper-lined cookie sheet.
Press a toothpick into the top of each ball (to be used later as the handle for dipping) and chill in freezer until firm, about 30 minutes.
Melt chocolate chips in a double boiler or in a bowl set over a pan of barely simmering water. Stir frequently until smooth.
Dip frozen peanut butter balls in chocolate holding onto the toothpick. Leave a small portion of peanut butter showing at the top to make them look like Buckeyes. Put back on the cookie sheet and refrigerate until serving.