Tailgating Smoked Queso Dip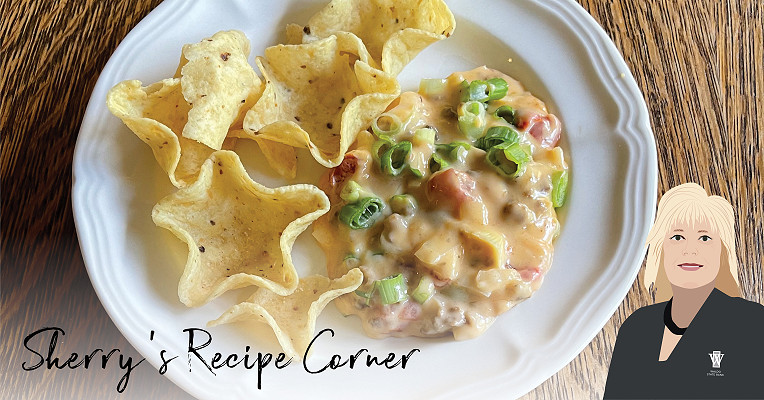 This recipe can be cut in half as it does make a large pan of deliciousness to enjoy!
Ingredients:
2 lbs Ground Beef – cooked and crumbled
2 10 ounce cans Rotel Tomatoes with Green Chilies (choose your heat level)
3 Cloves Garlic – minced
1 Jalapeno pepper – seeded and minced
1 32 ounce Velveeta – cubed (generic is fine)
8 ounces Smoked Gouda - shredded
8 ounces Sharp Cheddar - shredded
1 c Onion (sweet or yellow) - diced
6 – 8 Green onions – chopped
Chips / Bread of your choice
Large Metal Disposal Pan – sprayed (I used 12 x 10 x 2.5 and could have been bigger!)
Mix all ingredients in the pan, except the green onions.
Place in Smoker at 250 for 1 – 2 hours, stirring occasionally. No smoker? This can also be made on grill, flat top, or even in the oven, but you will not have the smokey grill flavor than, but still delicious.
Remove, Stir, top with green onions, serve with your favorite chip or sourdough bread. Leftovers? Excellent the next day too!
Enjoy!