A Beginners Guide to Opening and Managing a Bank Account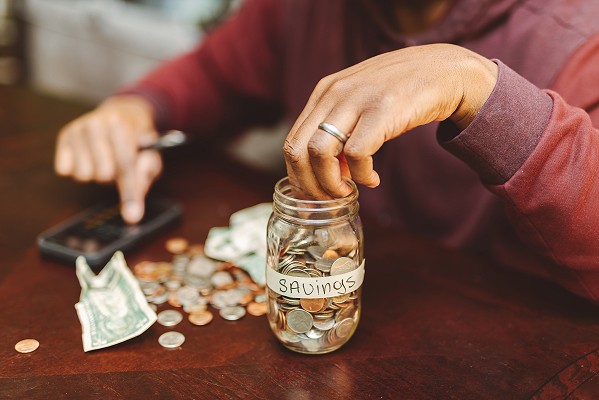 Opening an FDIC-insured bank account, like we offer at Waldo State Bank (WSB), gives you the peace of mind that your hard-earned money is stored safely away and growing with interest. So when you're ready to start taking your saving goals seriously and want to open up a bank account, continue reading below as we walk you through everything you need to know about the account opening process.
Understanding the Different Types of Bank Accounts
To begin with, let's go over some of the main types of accounts you can open at a bank. In general, the most common types of bank accounts are:
While the two are very similar, these accounts are each intended for unique purposes, and banks often treat them differently. It's also common for individuals to have both types of accounts.
Checking accounts are more designed for everyday transactions. Account holders can write checks, use debit cards, or make ATM withdrawals to use the money in their checking accounts. Depending on the individual institution, account holders may face fees for overdrafts, monthly maintenance, and others. Keep reading to find out how WSB compares to your bank.
Savings accounts are built for accumulating and saving money over time. These accounts tend to offer higher interest rates than checking accounts. WSB has no fees with savings account, no minimum balance, and a minimum balance of $50 to earn interest.
What You Need to Open a Bank Account
When you open a bank account, you'll likely need to provide some information and documents to the bank to verify your identity.
Be prepared to provide your:
Full name
Date of birth
Proof of address
Social Security number or tax ID number
Non-expired driver's license, state issued picture ID, or passport
You'll likely need to fill out a form or application to finish the account opening process. Depending on the bank, you may be able to fill this out online; otherwise, you'll need to visit a branch in person to complete and sign the form.
Once this step is complete, you'll need to fund your account. You can do so by depositing cash, a check, a money order, or transferring money from another bank account. Most employers also offer direct deposit of your paycheck to a bank account, which you can set up with your employer once you've opened the account.
You can start using most accounts soon after they've been opened. You may need to wait for your new debit card or checkbook to be mailed to you so you can start using the account.
Utilizing Online and Mobile Banking to Manage Bank Accounts
When you open a bank account today, there are convenient mobile or online banking applications you can use to manage your accounts from your mobile device or computer.
Rather than waiting to get your bank statements mailed to you at the end of each month, almost all banks today allow you to access your account details online for a real-time view of your finances with online banking.
Upon account opening, your bank should provide you with details for logging into their online or mobile banking platform. From there, you can view transactions, transfer money between different bank accounts, set up bill pay, make mobile check deposits, and more.
You should be aware of your bank's minimum account balance requirements and other fees they impose to avoid surprises down the road, which you can monitor through online banking.
Open up a Bank Account at Waldo State Bank
At Waldo State Bank, we're here to help you reach your financial goals by helping you open up an FDIC-insured savings or checking account with us.
Some of the key features of our personal checking account include:
No minimum balance is required after account opening
No transaction limits
Free ATM access – If using an ATM in the ATM Access Network
Free mobile deposit
No monthly fees
No Statement Fee
And more!
Similarly, here are some of the features of our personal savings account:
Quarterly compounded interest on balances over $50
Free ATM access – If using an ATM in the ATM Access Network
Free mobile deposit
And more!
This year, Waldo State Bank is celebrating 110 years of banking excellence. Established in 1913, WSB has taken pride in our local roots as a community bank, and we are dedicated to helping our customers achieve financial wellness.
Visit us today or click here to learn more about opening a new account with WSB.