Waldo State Bank's 12 Months of Giving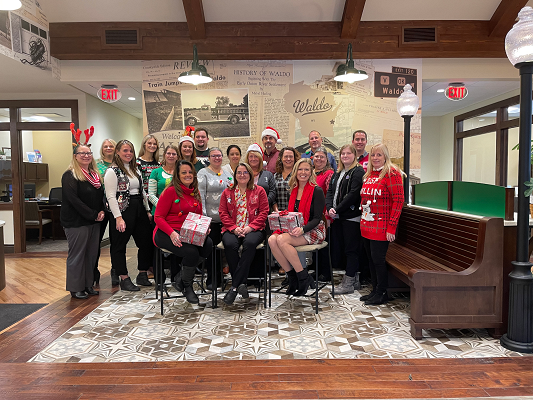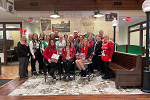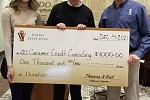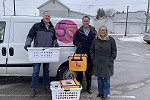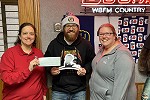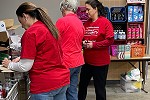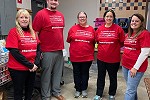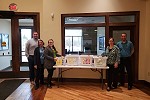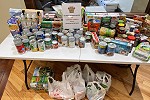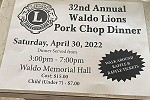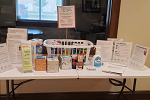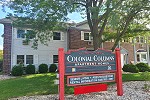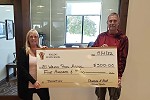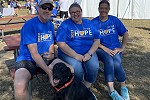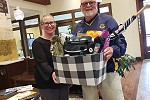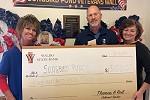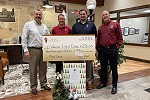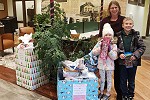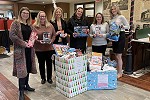 Giving back to the community is an essential and fulfilling act of kindness. It allows us to show our gratitude for the blessings we receive and to make a positive impact on the lives of others. When we give back, we not only help those in need but also enrich our own lives and the lives of those around us.
We can build stronger communities and create a sense of belonging and connection through generosity.
Giving back can take many forms, from volunteering our time and talents to making financial contributions to charitable organizations. No matter how we give back, doing so can bring joy and happiness to ourselves and those around us.
Our team has been fortunate to make multiple financial contributions this year and volunteer for many wonderful organizations. We supported various organizations near and dear to our employees' hearts and are grateful for the opportunity to give back throughout 2022.
12 Months of Giving
On the first month of giving (January), we donated to Consumer Credit Counseling to support their mission of educating, counseling, advocating, and providing financial management programs to help community members find financial freedom. We sponsored Camp for Kids at the Plymouth Art Center to provide a fun and educational experience.
February, we delivered meals for Fresh Meals On Wheels of Sheboygan County, Inc. We supported the Cascade Lions Club's annual Soup-A-Rama event. We also donated to the Elkhart Lake Lions Club's cerebral palsy support efforts.
We helped the Waldo Fire Department's annual Brat Fry Fundraiser in March. Our team also sponsored the Cheesehead Chase event in Plymouth to support their mission and provide a fun and healthy activity for the community.
We celebrated the Wisconsin Bankers Association's Power of Community week in April through several efforts. Our team collected donations for laundry supplies to support Safe Harbor of Sheboygan County. We also donated to the Badger State Sherriff's Association and the Cascade First Responders Fish Boil. Our team also volunteered and donated to the Cascade Blood Drive.
May, we sponsored the Sheboygan County Dairy Promotion Association's Breakfast on the Farm, Lutheran High School Tee Box, and Generations of Plymouth Golf Outing. We donated $1,000 to Big Brothers Big Sisters, with $500 coming from our Waldo State Bank team's jean day donations.
In June, we supported World Elder Abuse Awareness Day and collected personal hygiene and cleaning products to donate to the Sheboygan County Aging and Disability Resource Center (ADRC). We also provide donations to St. Thomas Lutheran Church's annual Rummage Sale, Camp Anokijig Laughter in the Woods event, and the Sheboygan Police Benevolent Association.
We donated to Colonial Columns in July to help construct their new gazebo. We also donated to the Cascade Rec Club Annual Softball Tournament.
In August, we collected donations for display frogs, and proceeds went to the Waldo Pond Association. We also sponsored the Plymouth High School Dance Team. We were also a proud silver sponsor of the Mental Health America Walk to raise suicide awareness and prevention.
September's efforts went towards the Cascade Recreation Club for new playground equipment. We also sponsored the Fairview PTO's Walk-a-Thon. We were also excited to donate a bounce house and live music to the Annual Waldo Community Night.
In October, we donated a Packer Basket for the Plymouth Wisconsin Lions Club's Tailgate Party at Antonio's. We also sponsored Plymouth High School's Basketball Booster as a 3-point sponsor.
In November, we partnered with Project Angel Hugs and Songbird Pond. We collected toys for their Annual Toy Drive to help brighten Christmas for some exceptional kids. We also sponsored Songbird Pond's Veteran's Wall recognizing their residents who served in the military. We also donated funds towards a new EMS Vehicle for the Adell First Responders.
We partnered with the Waldo Lions in collecting food items for the Adell Food Pantry in December…so far. Christmas magic may find us making more donations!
We are very excited about the non-profits we supported throughout the year. But these were just some of the organizations. There were 66+ entries of non-profits that we were able to support and invest in 2022!
The Importance of Giving Back
It is essential for our team to give back to our community because these are the organizations that support our customers and make our community a better place. By supporting these organizations, we can make a difference and positively impact the lives of those in need.
As a business, there are many benefits to giving back to our community. It positively impacts the lives of those in need and provides a sense of purpose and meaning for our employees. It fosters a sense of belonging and teamwork as we work together towards a common goal of making a positive impact.
Giving Back Today, Tomorrow, and Beyond
Let us all remember the importance of giving back to our communities and striving to make a positive impact in the lives of others. Together, we can make the world a kinder and more compassionate place!
We are grateful for the opportunity to give back to local organizations that do great work. Our team at WSB will continue to support our community in any way we can and thank you for helping us support these wonderful organizations. We're excited to see what 2023, our 110th anniversary, will bring us!